CSR is the name behind many of New Zealand's respected building materials brands, with a strong reputation across Australasia for quality, reliability and integrity.
With over 40 years experience in the New Zealand construction market and as one of Australia's oldest manufacturers, we have developed a deep understanding of building products and their role in the performance of buildings. Our products and systems are thoroughly researched and tested for performance compliance and we continue to innovate to help create comfortable and sustainable buildings for people to live and work. CSR is the real choice for the New Zealand building industry.
AFS
Established in 1996, supplies permanent formwork walling systems for multilevel structures.

Bradford Insulation
Bradford Insulation has been creating environmentally sustainable insulation products to help improve the warmth, energy efficiency & acoustics of NZ homesand buildings for over 75 years.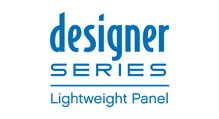 Designer Series
Designer Series lightweight panel is a pre finished, cement bonded fibrous wood particle cladding system. Available in a number of colours and textures.
Edmonds Ventilation
Edmonds ventilation has over 75 years experience in wind and hybrid ventilation products. Offering a comprehensive range of vents and ventilation solutions for commercial and residential projects.
CSR Hebel
Hebel is New Zealand's leading brand of Autoclaved Aerated Concrete, an innovative, lightweight building material for residential and commercial construction.
Monier Roofing
Monier is the only manufacturer of both clay bricks and concrete roof tiles in New Zealand. With a heritage dating back to 1962. Monier are your roofing experts.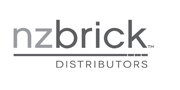 NZ Brick Distributors
New Zealand's most comprehensive range of high quality bricks, pavers and stone products in an unmatched palette of colours, textures and sizes.
Potter Interior Systems
Potter Interior Systems is the leading supplier of materials - including ceiling tiles and aluminium partitioning - for the commercial wall and ceiling industries.